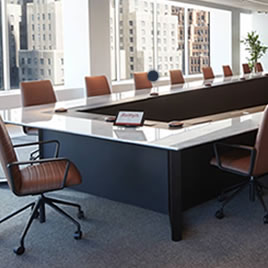 Custom Tables Made Simple
We collaborate with our design partners to understand their table vision and then apply our engineering and materials experience to craft a unique product result.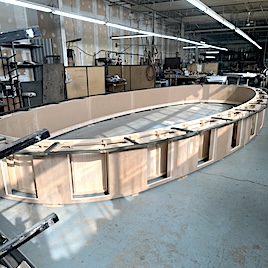 From the Factory Floor
Handmade at Prismatique this week. Craftsmanship makes a difference. Superior materials, attention to detail, fit and finish without compromise – its all we know.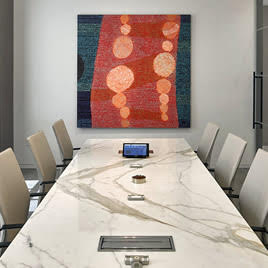 Featured Tabletop Material
Natural Stone. Authentic, natural stone provides an array of aesthetic choices for stunning, affordable high profile conference rooms. Our experience working on large stone tables everyday has lead to detail refinement and cost efficiencies that we pass along to our customers.